THE MERCURY PHOENIX TRUST
Following the moving and hugely successful Tribute Concert in 1992, Brian May, Roger Taylor and Jim Beach set up The Mercury Phoenix Trust (MPT) in memory of the iconic Freddie Mercury who died from HIV/AIDS in 1991. The Trust is a core part of rock band Queen and Freddie's legacy, with the passion and power behind the music forming the bedrock of the MPT.
The MPT has reached millions in the fight against HIV/AIDS worldwide, providing £18M to over 1.8K projects in 57 countries (and counting!). The MPT predominantly funds smaller organizations it assesses and vets as they effectively work at grassroots level, where governments, larger NGOs and markets don't often reach.
The current MPT overheads are just under 7p in the £/pound, which means that for each pound donated, over 93p goes to funding the work of the global charities FIGHTING AIDS WORLDWIDE - and we intend to keep it that way. In fact, the more that is raised and the more donations we get in, the more our overheads go down.
With an estimated 39M people living with HIV/AIDS and 1.3M more becoming newly infected with HIV in 2021 alone, the battle is far from over.
Freddie was taken from us too young, but there is still time to make a difference and change the destinies of millions around the world.
---
FREDDIE FOR A DAY SEPTEMBER 5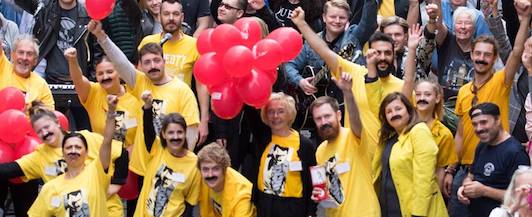 Fans and advocates around the world dress up Freddie style to remember the legend on his birthday and during other times of the year.
We also have a super partnership with Hard Rock Café which ensures people across the globe can Get Ready to Freddie each September!
DO SOMETHING CRAZY TO RAISE FUNDS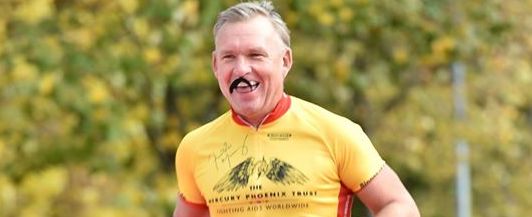 The fundraising never stops, and it can be done all year round in the most outrageous of ways.
Run, dance, swim, cycle, rock out, draw or bake cakes, we have even had somebody throw themselves out of a plane (with a parachute!) Any way you do it, just make it fun as you know Freddie would approve!
FREDDIE MERCURY BIRTHDAY PARTY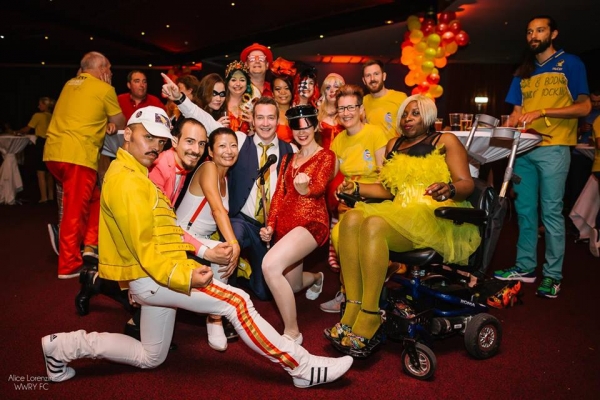 Each September The Mercury Phoenix Trust throws an annual birthday party in Freddie's honour in Montreux, Switzerland. You are invited to come and join us!
AUCTIONS AND MERCHANDISE
The Mercury Phoenix Trust often auctions exclusive and one-off Queen memorabilia through eBay. Click here for the latest auction and merchandise.
PARTNERSHIPS
Whether you run a business or you're a student, there are ways you can partner with us as we reach out. Click here to find out more.
Latest UPDATES